LYMPO 10 km
START
LYMPO 10 km run will start at 2:00 p.m. on the 9th September 2018 at Cathedral square (Šventaragio street).
TIME LIMIT
There is a time limit of 1 h 30 min for the 10 km run.
MINIMUM AGE
There is no minimum age requirement for the 10 km run.
RACE COURSE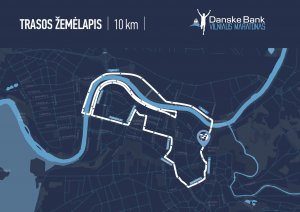 FINISH
The course will finish at Cathedral Square in the very heart of Vilnius.