LYMPO 10k
START
LYMPO 10k run will start at 2:00 p.m. on the 9th September 2018 at Cathedral square (Šventaragio street).
TIME LIMIT
There is a time limit of 1 h 30 min for the 10k run.
MINIMUM AGE
There is no minimum age requirement for the 10k run.
RACE COURSE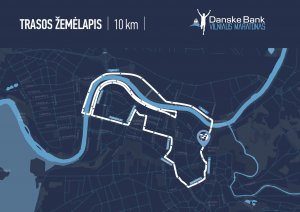 FINISH
The course will finish at Cathedral Square in the very heart of Vilnius.
PARTICIPANT'S PACKAGE
Bib number and 4 pins
LYMPO instant lottery ticket with information about the free Lympo Run app
NIKE -25% discount voucher
SPORTLAND -20% discount coupon for running and training category
GARMIN coupon for 10% discount and a gift
SAULĖS GRŪDAS corn cakes for an easy day
ELEPHANT super crunchy and delicious squeezed pretzel
MAXIM peanut jelly protein bar for the active day
RELAX calming and relaxing tea with hemp
MAGNE B6 Fast food supplement that helps to deal with stress
BOSO Snacks – for every mood
Cooling ARTRESAN product for joints
ICE POWER cold gel, which quickly and effectively relieves pain and inflammation